Our Team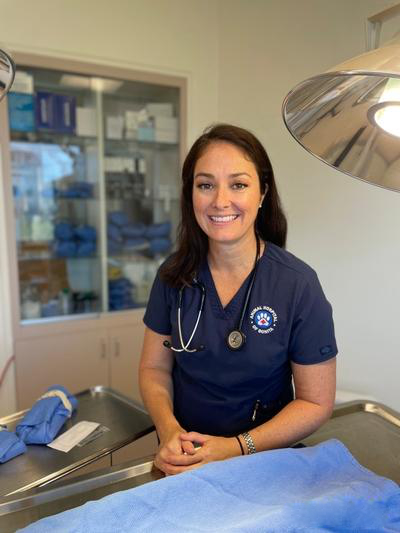 Veterinarian
Dr. Linda Kitchen, DVM
Dr. Kitchen graduated from Ross University with her clinical year at Louisiana State University, where she took extended classes in Ultrasound and exotic medicine. She externed at the Georgia Sea Turtle Center on Jekyll Island, and St. Catherine's Island Foundation. After working for wonderful veterinarians in Daytona Beach learning orthopedic medicine, she joins us in Bonita Beach with her husband, talented local chiropractor Dr. Bradley Frick, 2 orange cats and 2 aquatic turtles. She enjoys travel, cooking, fishing around 10,000 Islands and has been training to run a marathon for many, many years.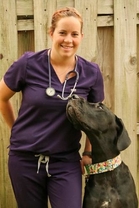 Veterinarian
Dr Kateland Lawrie, DVM
Dr. Lawrie is originally from Whitby, Canada, which is just outside of Toronto. She graduated from Grand Val-ley State University in Michigan with a Bachelor of Science in Biology in 2010 and from St. George's Univer-sity with a Doctorate of Veterinary Medicine in 2015. She completed her clinical year at Auburn University and then in 2015 Dr Lawrie moved to Fort Myers and has been practicing small animal medicine and surgery with an interest in exotics. She has 3 dogs (Pepper, Porter and Frank), 1 chameleon, and her husband breeds and owns many species of snakes. On her days off she enjoys kayaking, crafting, and spending time with her dogs.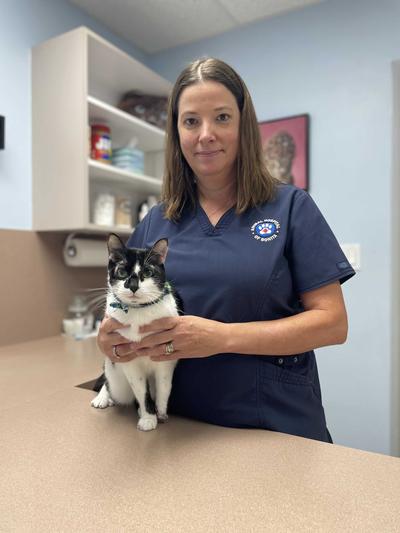 Office Manager
Kris Stebbins
I am originally from Corning, NY, just south of snowy Buffalo, Go BILLS. I now live in Bonita Springs with my husband, a retired police officer, and our son, a college student, currently attending FGCU. We also have two fur kids: Brodie and Miss Foo. We moved to sunny Florida in July 2020 for the location, diversity, and weather. Prior to moving south, I attended both Corning Community College and Alfred State College in upstate NY. I graduated with a business administration degree. My love for animals drove me to the veterinary field, and I have worked in this field for over 25 years before starting at AHOB. I am very proud to be a team member here at The Animal Hospital Of Bonita. We are a great family practice providing excellent veterinary care for our patients.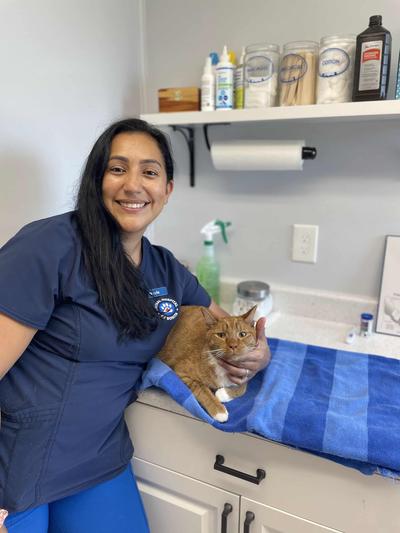 Vet Tech
Nicole Kroeger
I'm originally from Palisades Park, New Jersey, but my nationality is Colombian. I moved to Florida in 2002 and have been living in Bonita Springs since 2006. I've been working at Animal Hospital of Bonita since 2006 and I absolutely love it!! I have a daughter Leyla and I'm married. I also have 2 wonderful orange tabby cats-- Hercules and Kaddy and our newest member is Herbie the hedgehog. I love to do arts and crafts, and go on Pinterest to gather ideas. I love camping and off roading (trail riding) in our FJ cruiser. I love the beach.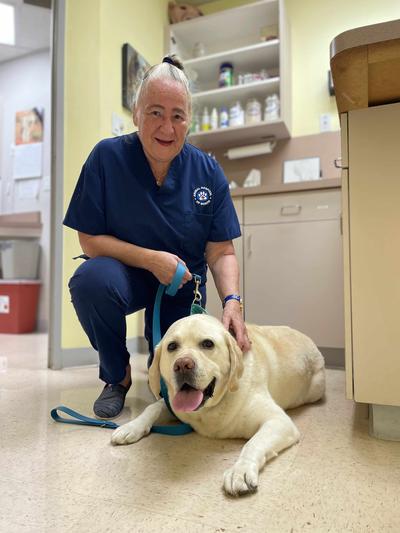 Certified Vet Tech
Sally Johnston, CVT
I joined our staff in February 2016 after my husband, 2 cats (Monkey and Inky) and I moved to Florida in April 2015. I retired from an animal hospital in Ohio after 41 years in the field, and am a registered veterinary technician. After moving to Florida, my family got a Labrador puppy named Royal. I wanted to continue working part time because veterinary medicine is part of my life and passion.
Doctor of Chiropractic
Dr. Bradley Frick, DC
Dr. Frick is a Florida-licensed chiropractor for humans who is also trained in animal adjustments. He has helped dogs and cats reduce the amount of NSAIDs and pain medication through spinal adjustments and gentle manipulation. He is available by appointment only.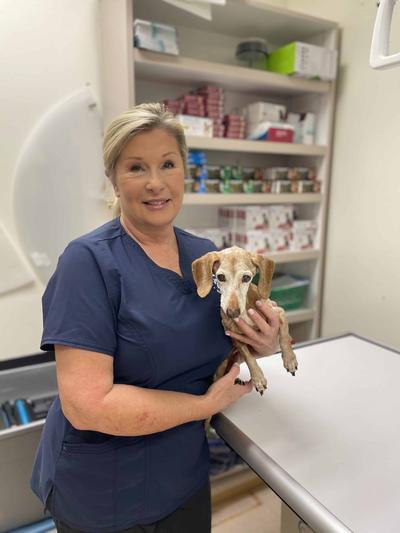 Customer Service Representative
Pamela Propes
I moved to Naples Fl in 2017 with my two dachshunds Bella and Gracie. I have two wonderful children Haley and Taylor. I joined AHOB in July 2018, its such a pleasure to work with this awesome staff. I enjoy the outdoors hiking, kayaking, attending music festivals. and long strolls on the beach, ending with a beautiful sunset. Adding my new interest Yoga!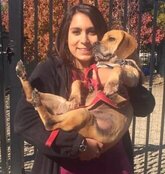 Vet Tech
Vanessa Davis
I am originally from Marion, IN and graduated from the Vet Tech program at International Business College in Fort Wayne, IN with an associates degree in applied science in 2018. I did a three month internship at AHOB and fell in love and decided to permanently move to the SWFL area in January 2019! I have learned so much while being apart of this team and am very grateful for all the opportunities given to me! I have a puggle named Henry and a cat named Gary. On my days off I enjoy binge watching Netflix, trips to the beach and vacations back home to see my family.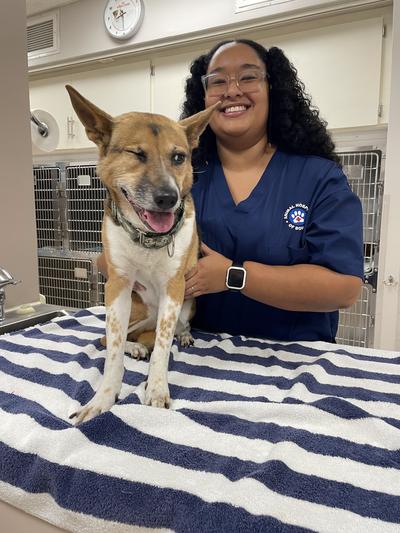 Vet Tech
Ebonie Dominique
I was born and raised in Naples, FL and graduated from Southern Technical College as a Certified Veterinary Assistant in 2021. I interned at AHOB and immediately felt like a part of the family! From an early age I knew I wanted to work with animals and now I get to live that dream every time I step into the clinic. When I'm not working, I enjoy baking and gaming on my PC. My fiance and I have a dog named Ripley and a fish named Mr. Grumpy II.